Funeral at Frontiers Of Solitude
18/01/2016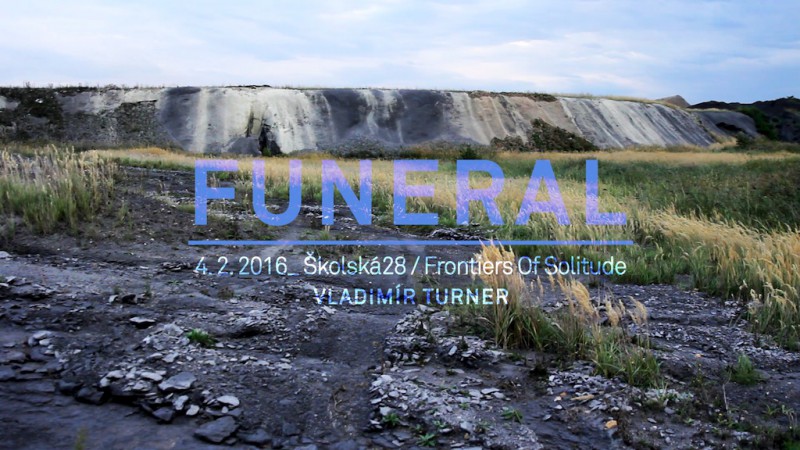 My film Funeral will be shown at Frontiers Of Solitude exhibition at Školská28 in Prague. Group exhibition starts on 4. 2. 2016.
Frontiers of Solitude Exhibition
Školská28 / Prague/ 4 February 2016
to
4 March 2016
The exhibition and catalogue summarizes the collective experiences and research of twenty artists and curators from Iceland, Norway and the Czech Republic. All the works and texts presented have been created as part of the project, and were directly or indirectly inspired by what the participants experienced during expeditions to the subarctic regions of Norway, the coal basin in northern Bohemia, and the highlands and along the coast of Iceland. A group of emerging and established artists was invited to participate by three independent art organizations. The challenges of fostering collaboration among artists working together for the first time served also as an artistic and social experiment into the customs of geographically, artistically and culturally of countries rather remote from each other. As a consequence, the exhibition reveals a broad spectrum of individual attitudes, interpretations, strategies and responses related to the specifics of three types of landscapes. In a deeper sense, the works produced reveal shared concerns of a type being considered by all, and also express the need to reconcile these findings with existing perceptions.
→ more